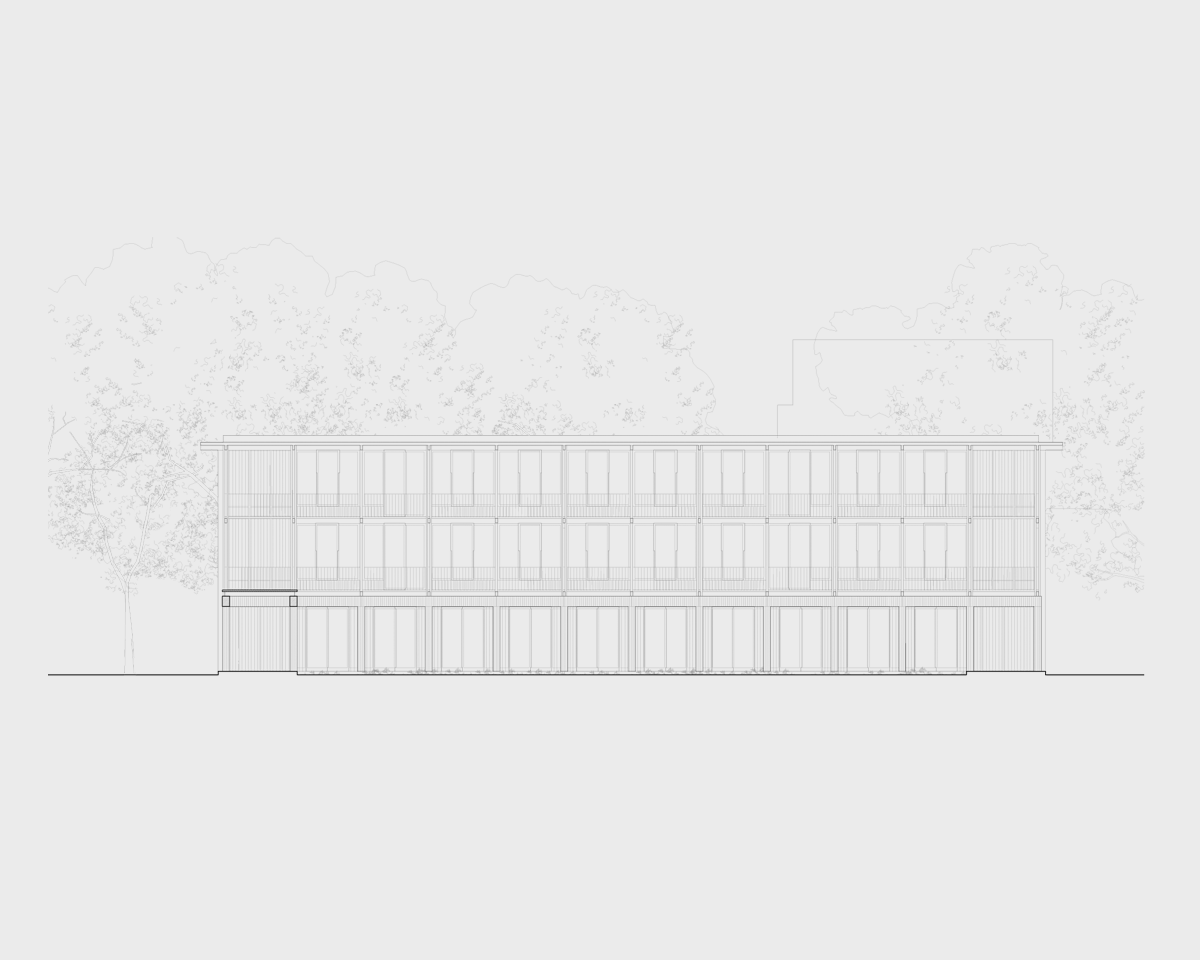 Primary school, Naters
Naters, Switzerland
2018
Located in a mountain region in the canton of Valais in Switzerland, the task was to design a new primary school which sits in the existing school campus Bammatta. Solanellas Van Noten Meister has been awarded the 3rd prize in the open competition with 44 contestants.



Max Bill, College of design, Ulm, Germany, 1953

The proposal reconsiders the planning of the existing campus and through the new building for the primary school, it sees an opportunity to reshape the organisation of the campus as a whole. The proposal aims at combining the existing high school with the new primary school in such a way that a coherent and qualitatively ensemble is created. By maintaining the farsightedness and openness of the campus, the exterior spaces structure the whole, bring different qualities and preserve the existing trees and current landscape.



Ground plan of Lacock Abbey


Drawing inspiration from typical cloister plans, where a series of different spaces are clustered around a central court, a new central shared space is proposed. This space connects the main building of the existing school with the new primary school and is framed by a new covered passageway and a row of existing trees. The courtyard becomes one of the most important areas of the campus. It serves as the extension of the main recreation room, located on the ground floor of the primary school. Used as a playing area, the central space turns into a flower meadow in summer and a white carpet in winter.



E. Eiermann and S. Ruf, German Pavilions, Brussels World Fair 1958

Ten new classrooms are spread over three floors in a slender elongated building, which is based on the proportions of the neighbouring buildings. The new volume, with its setting, draws a clear boundary to the nearby residential buildings and defines and encloses the campus.

On the ground floor, the primary school is connected to the high school through a covered passage. The passage becomes more expressive near the existing high school and forms a new entrance awning, a canopy that acts as the campus foyer. The passage also serves the protected circulation between the existing and the new buildings and offers spaces for people to stay. In addition, it separates and divides the exterior spaces. In this way, outside areas are redefined and given their own identities.



Facade investigation

The planned primary school is intended as a hybrid construction. A wooden building stands on a concrete base establishing a relation with the existing buildings. It also allows to limit the building technology to a necessary minimum and to give emphasis to its contextual meaning and the use of local materials creating a pleasant and lasting warm indoor climate.

Location: Naters, Switzerland
Year: 2018
Status: Open anonymous competition, 3rd prize
Client: Commune of Naters
Function: Primary school