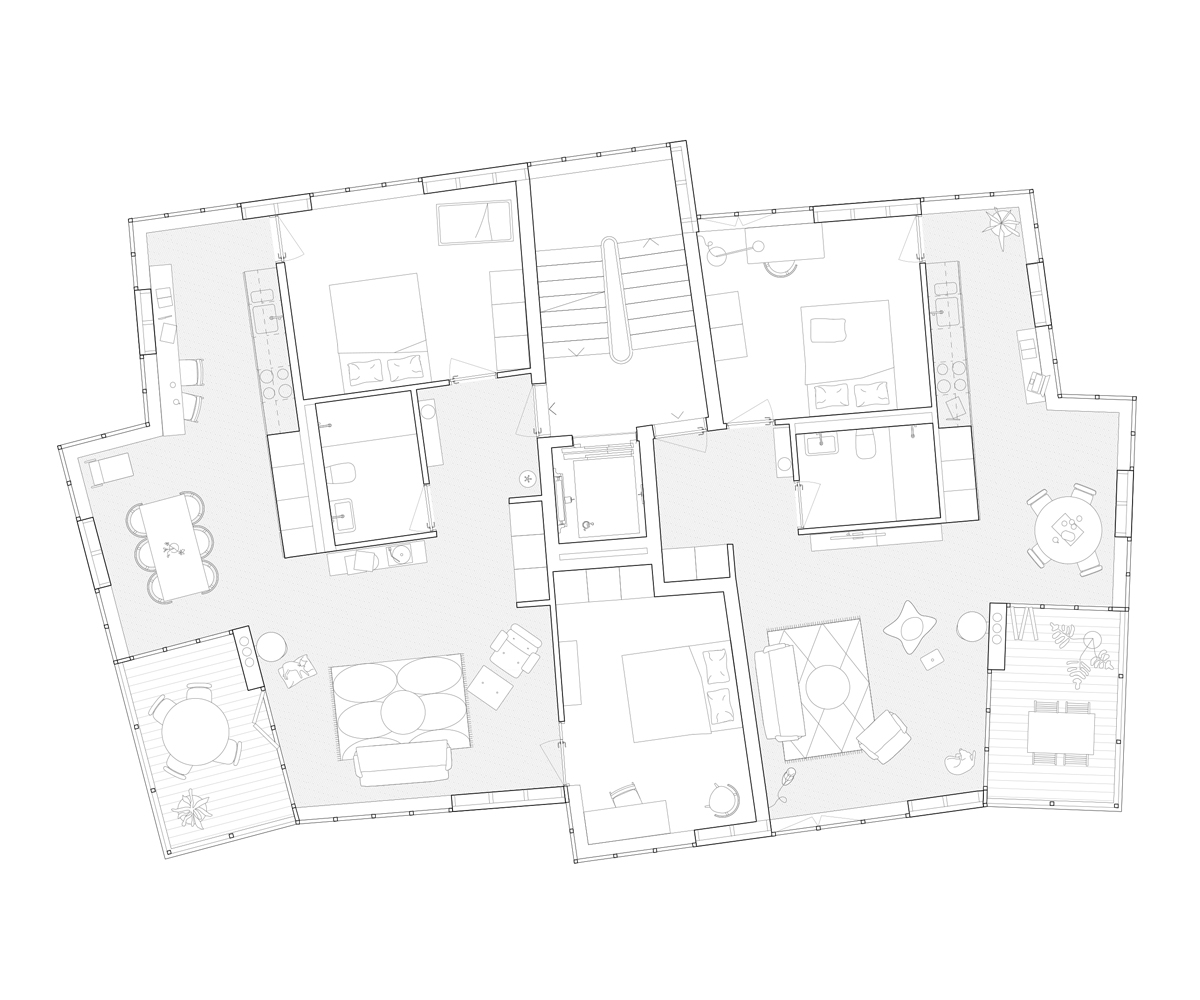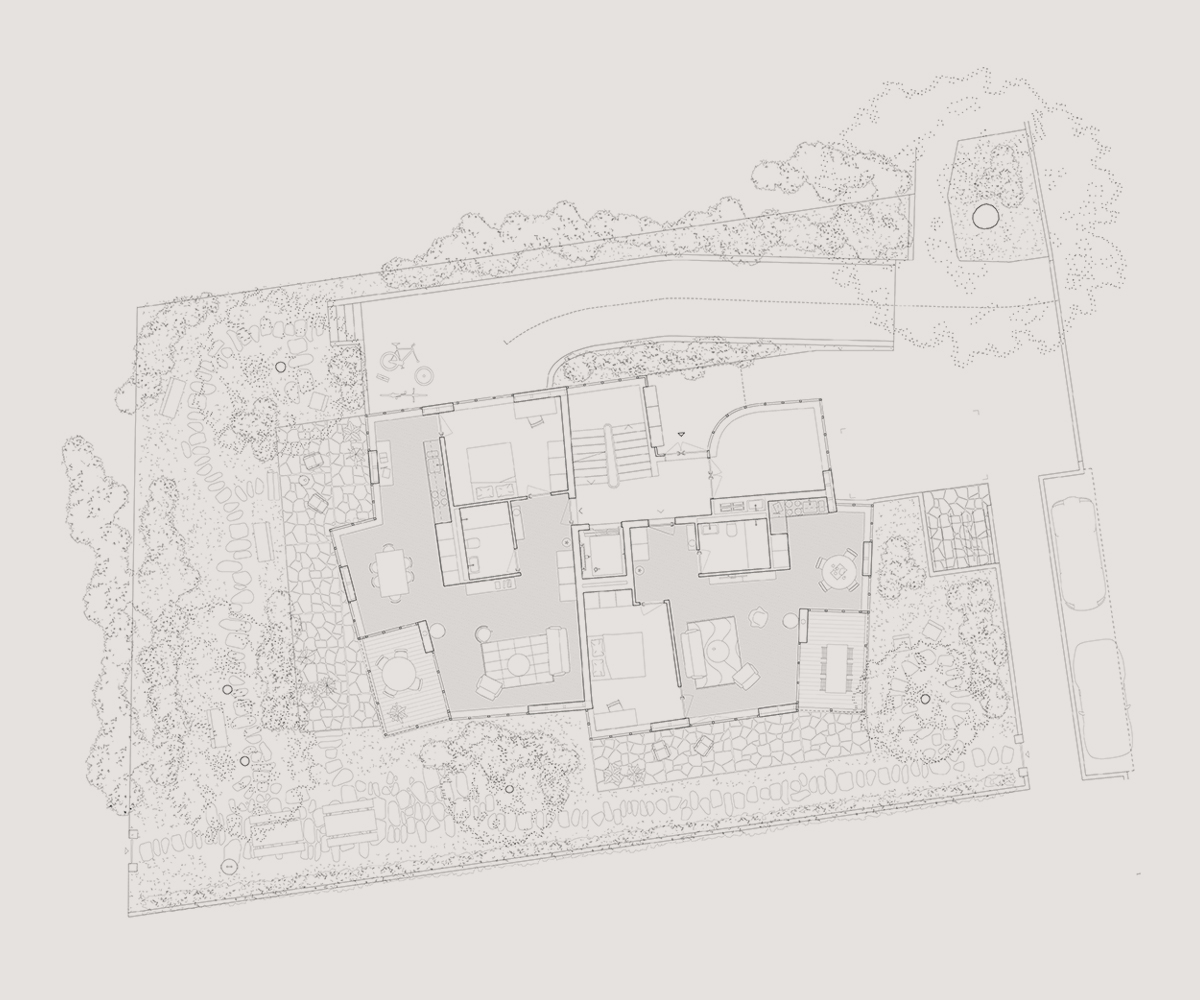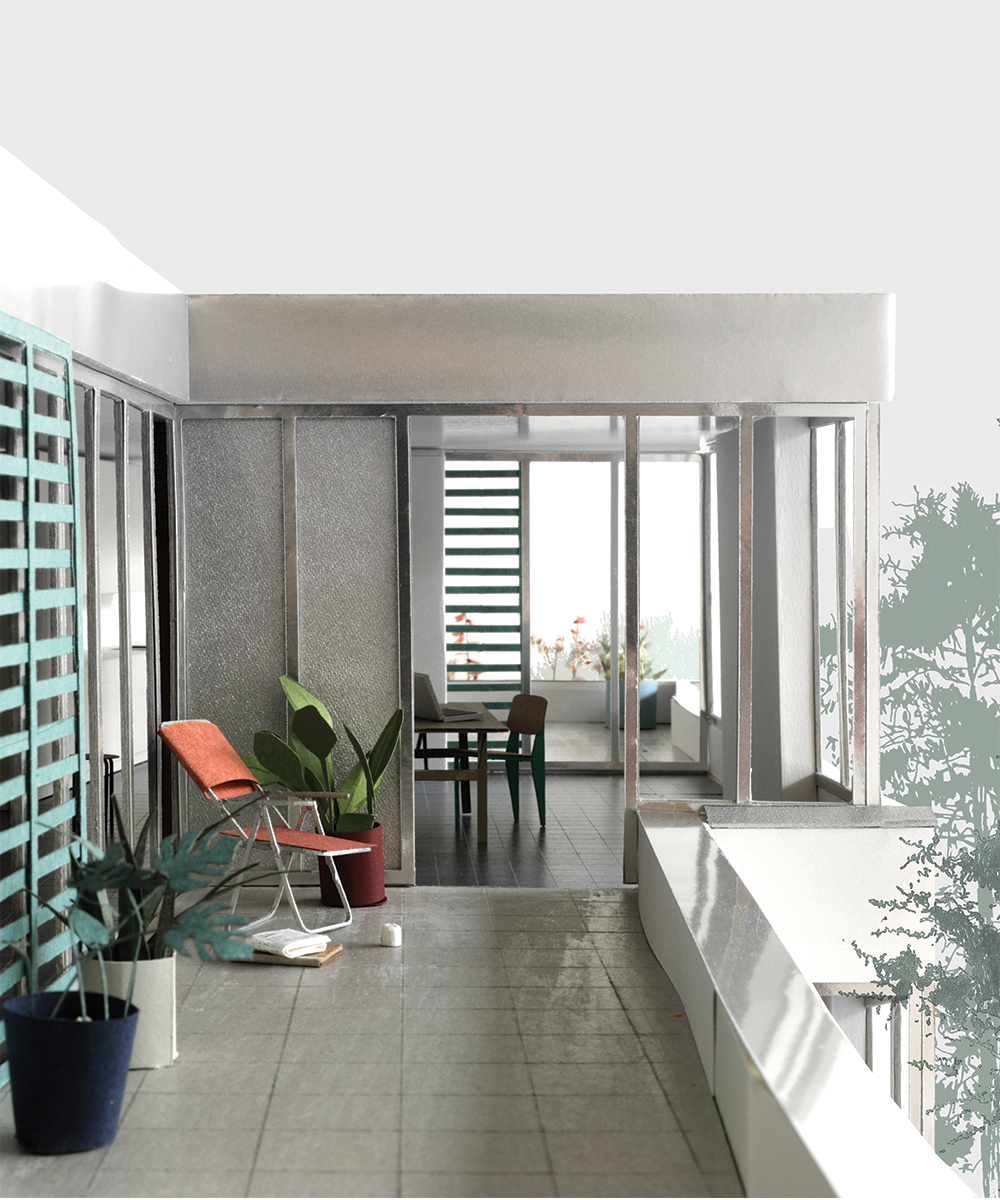 Wohnhaus
Schlieren, Switzerland
1st prize
2021 - 2023
The project is located along the Uitikonerstraße and lies on the border of the city center of Schlieren. The new building stands gracefully on the curve of Uitikonerstraße, visible from the city center. With its volumetry, proportions and colors, the new volume proposes a representative façade towards the street, which opens gently to the garden to the south. In the heterogeneous street, the new house proudly presents itself, whilst its subtle contextual references integrate the building with its surroundings.


View along Uitikonerstraße


The new building will provide 7 apartments of different sizes including a spacious penthouse on the top floor. The development of the plan is driven by a concept of 'living along the façade'. Living, eating, and cooking are organized as a sequence of spaces along the large windows to form a space with different, clearly recognizable zones. Living and eating takes place around the corner loggia, which can be opened to the living room or kitchen.





Interior model


To emphasize the continuous space of the facade, doors for the more private rooms and bedrooms are also arranged along the facade and allow an open circulation and long views within the apartment. The window openings were carefully placed to emphasize visual spatial relationships and views of the garden. The building aims to create a livable, natural and age-friendly environment and includes the outdoor spaces in its everyday life. The house organizes the center of the apartments towards the garden. In particular, the south-facing loggias bring the garden into the interior of the apartment thanks to their view and their materiality.





Early sketch investigating the facade


The building's materiality of white stained wooded panels and reflecting metal elements responds to the context: It has an urban appearance, but at the same time, refers to a garden house that is easily integrated into garden landscape. The facade, sitting on a concrete base, consists of insulated timber facade construction, which are is clad white stained timber boards. The wooden facade is complemented by folded metal sheets and metal windows to give the house a multi-layered expression.

Location: Schlieren, Switzerland
Year: 2021-2023
Function: Housing
Client: Reformierte Kirche Schlieren