UU objects on show at GANG atelier

We are pleased to welcome you to the first opening of GANG atelier, where a selection of our objects will be on show. GANG represents works by upcoming and established artists and design pieces by some of Belgium's most ingenious young designers. This combination leads to a domestic meeting space – a living room where thoughts and ideas can be shared with friends. More information can be found here.
19/06/04
Residence Brigerberg, Ried-Brig, Valais, Switzerland

We are delighted to have been selected for the competition to develop 24 supervised senior apartments in Ried-Brig in the canton of Valais in Switzerland. More information can be found here.

Summer show at Kingston School of Art

Join us to celebrate the work of the Department of Architecture & Landscape during the Kingston School of Art summer show.
19/05/19




Cladding for Musikatelier


Solanellas Van Noten Meister continues to explore the boundaries between architecture, research and hands-on production and will design and manufacture the cladding for a Musikatelier in Winterthur, Switzerland. During the first design workshop with the architects, we investigated different production methods and compositional ideas.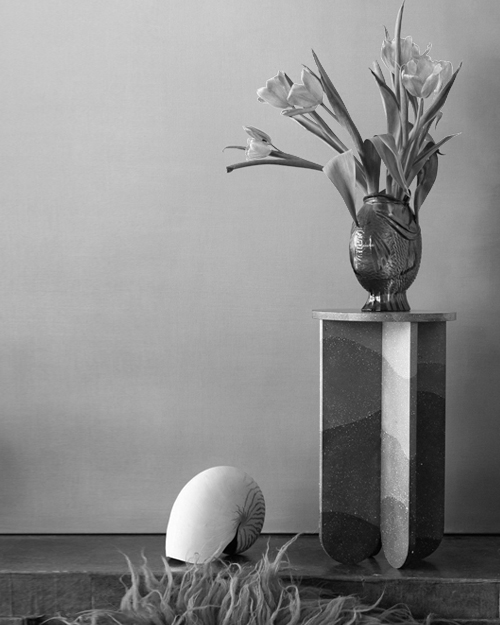 Sight Unseen

Our UU range is featured on Sight Unseen, an online magazine that uncovers what's new and next in design and the visual arts, with a focus on independent makers working outside traditional disciplinary boundaries. Monica Khemsurov describes the project as 'a jaw-dropping new collaboration between a Belgian fashion designer and architect'. Click here to read more.

Register for workshop

Angel Solanellas will be teaching a workshop about new uses for textile industrial heritage buildings, entitled 'The textile colonies of the Llobregat. Landscape and restored industrial architecture'. Inscriptions are now open till 21st of May. More information can be found here.

Opening Atelier Kōbō

We are happy to announce the opening of Atelier Kõbõ. A refurbishment project we were working on for a year. Kōbō symbolises a place of free creativity and a place where ideas can be realised.
3rd prize for the new primary school in Naters, Switzerland
We are delighted to have been awarded the 3rd prize in the open competition with 44 contestants for the new primary school at the Campus Bammatta in Naters, Switzerland.

Jury rapport